The space of the apartments is rationally used so that every apartment has a living room with a dining room, a kitchen, an anteroom, and a bathroom. In some apartments, the contents also include one or two more bedrooms and a balcony.
The final works on the apartments were given special attention in terms of the choice of materials and also in terms of controlling the quality of works. A carefully designed arrangement provides every apartment with a lot of open space rich in natural light, and also with a panoramic view of the beautiful mountain landscapes. Every residential unit in the building "Bela Reka" meets the highest standards of modern housing, with top-quality materials fitting nicely with one another in all the rooms.
All apartments are equipped with high-quality laminate flooring, an entrance security door, an interior door made from medium-density fibreboard (painted with polyurethane colors), and imported façade windows and doors with a natural wood pattern. The bathrooms contain imported modern ceramic tiles and sanitary fittings with flushing cisterns, and the kitchens have a modern design and are equipped with all the necessary kitchen elements and devices.
TYPE 1
WING C
GROUND FLOOR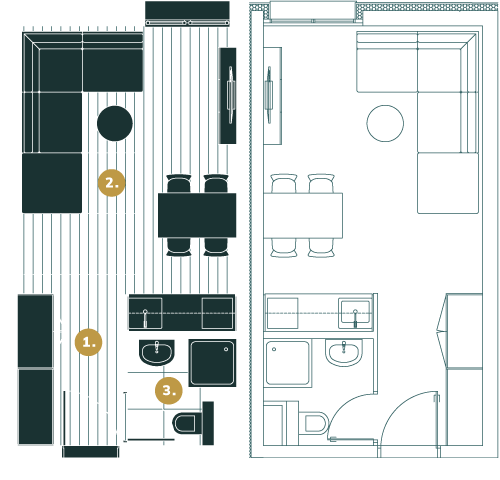 TYPE 2
WING C
GROUND FLOOR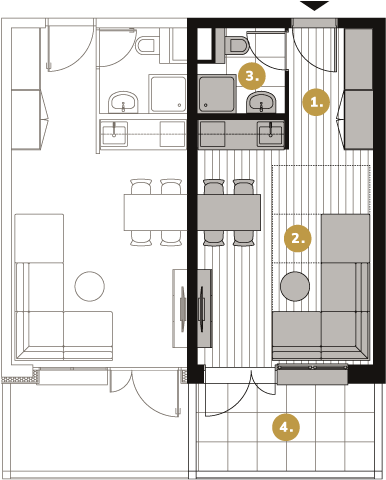 TYPE 1
WING C
FLOOR 1 2 3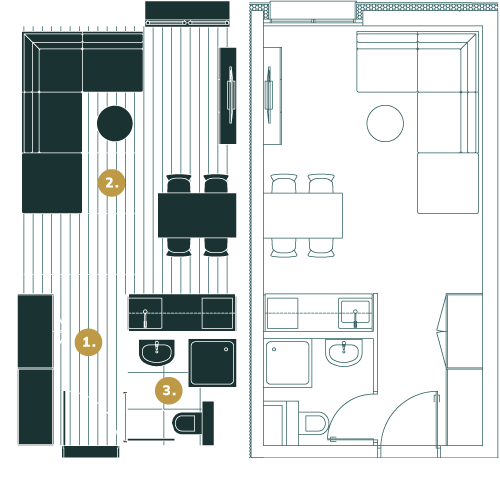 TYPE 3
WING C
FLOOR 1 2 3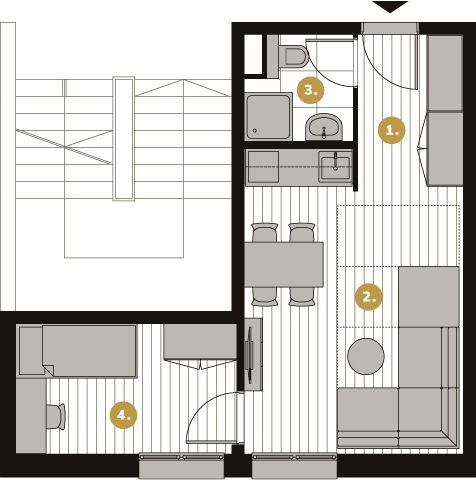 TYPE 4
WING C
FLOOR 1 2 3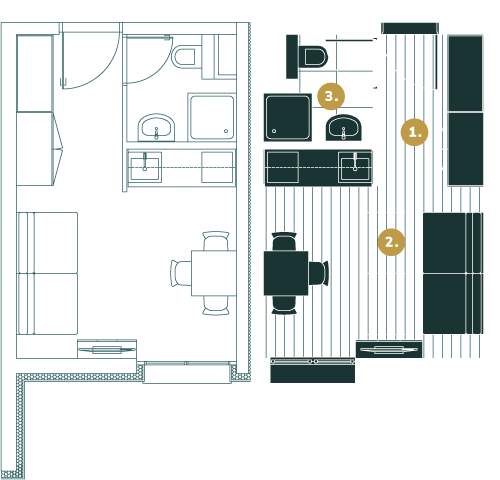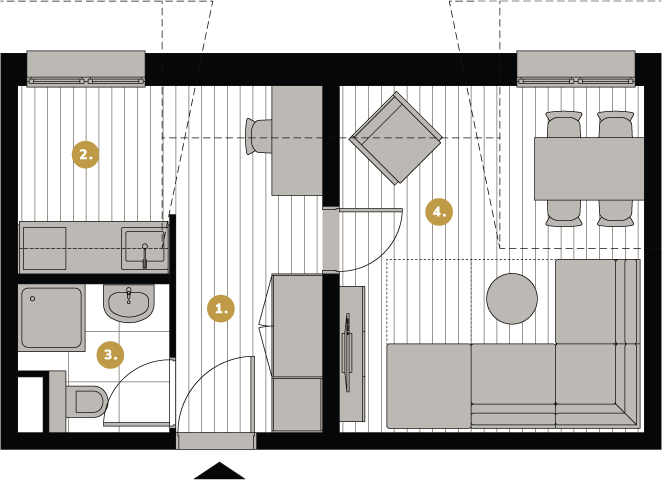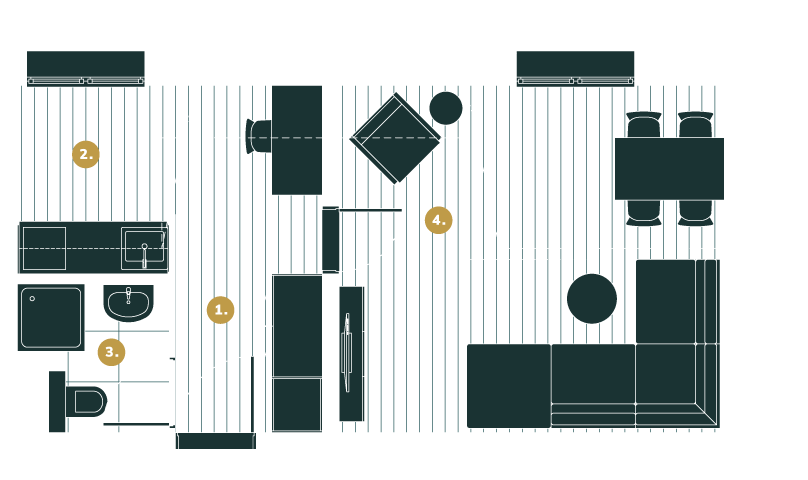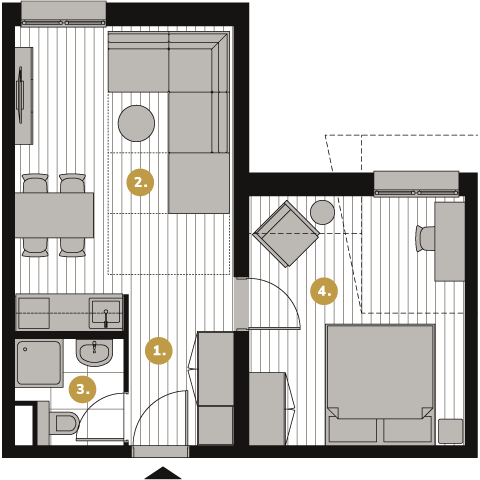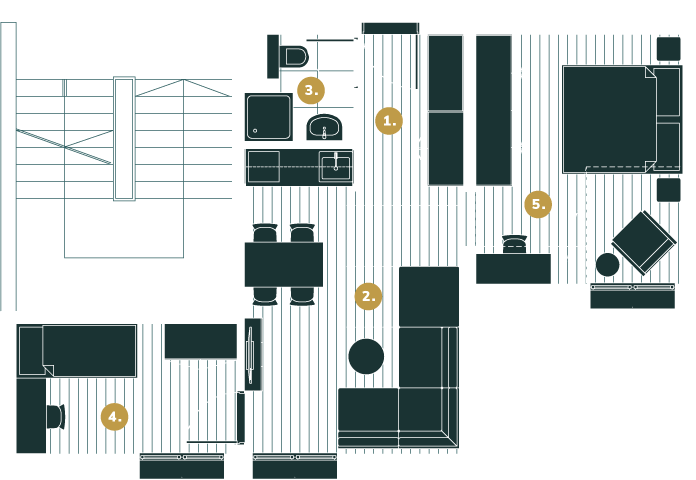 If you are interested in buying an apartment in the complex "Apartments Bela Reka", please leave your data here and our sales team will contact you as soon as possible.
Working hours:
Mon – Fri 09 – 16h
Saturday 09 – 15h